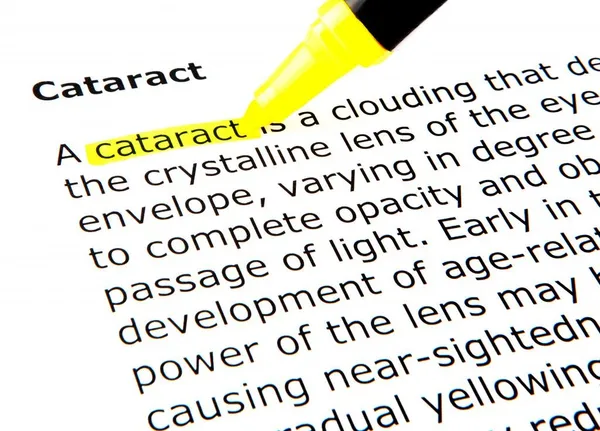 This is a clouding of the Eye's crystalline lens, as you only have one lens in each eye you eventually have only one cataract per eye. A secondary growth of epithelial cells (PCO) over the posterior lens capsule in a eye with a artificial lens implant and therefore in a pseudo-aphakic patients' eye incorrectly is referred to in slang terms as an after cataract. Patients become confused as this is ablated with a Yag laser while Cataracts are managed by small incision / sutureless phaco emulsification and foldable high UV protective level implant of slightly varied optical quality choice.No they do not remove Cataracts with lasers! Due to inadequate energy production. Hello year 2013/2014 and this statement is NOW INCORRECT!
They can remove cataracts with the use of a very Specific laser type called the FemtoSecond Laser in a lot of cases without using any ultrasound to break up the lens material. In past years lasers were tried and the results failed. Now there are 3 lasers of this type that will prevail and will eventually replace how cataract surgery is currently done. The most skilled part of cataract surgery is the Capsulorhexis-a continuous expected to be circular incision into the Anterior Surface of the Lens capsule.A.K.A' The Bag'. The size should be about 4 to 5.5 mm and round, not oblong, not oval and the implant should have a .5mm concealment for retention and maintained placement.Of the 3 lasers to come the one from Alcon is directed by wavefront. Technology and is called the LenSx® Laser,others are the LensAr and this is from Zeimer.
With these lasers there is less heat generation that with Phaco Ultrasound cataract surgery ; apparently 43% LESS AND LESS TIME spent IN THE EYE and the fact the Nucleus can be pre chopped to small pieces USING A LASER evokes less strain on the Zonules, the capsules supportive bridging. It is documented that conventional phaco cataract surgery can compromise endothelial cell functioning a further 7 to 8 % beyond what ever inherited impairment a patient with Fuchs Corneal Dystrophy currently exhibits and/or who has evidence of Corneal guttata a Red Flag for potential posterior corneal dystrophy. The FemtoSecond Laser greatly reduces the possibility of this especially if phaco is not needed. Where persons are known to have Pseudoexfoliation or fully realized Pseudoexfoliation Glaucoma they expectedly have weak zonules that can break free during Phaco chopping of the lens. They are often the poorly dialating patients. Marphan's syndrome and being battered in the head region may lay open the possibility of Zonular failure.The laser can apply limbal relaxing incisions to address various levels of astigmatism corrective needs during surgery. The FemtoSecond laser will accompany a premium level implant type and will be additionally billed beyond what public Healthcare provides in terms of cataract surgery funding. The Refractive Cataract Laser provides corneal entry incision in place of a diamond blade by the surgeon,second does the Capsulorhexis where this was hand done by the surgeon and finally fragments the lens material small enough to reduce the amount of phaco .3 major key steps done to precision.The lens is implanted and the wound expertly closed and the eye is in great shape a couple of days out of surgery. The symptoms of cataracts are universal blurred double vision, halos and glare around lights, glasses that never get clean, persistent eye wiping to remove a fog. An inability to read clearly that needs more and more light. Glare at night with driving that has not been determined to be do to corneal disease. Oddly it is categorized as the 4th primary source of vision loss in Canada. Odd I say as it is for the most part dealt with surgically in the developed western world. Such is not the case in under developed countries and vision can indeed be lost do to not just the cataract but associated complications like Glaucoma. There are at present 2.5 Million persons in Canada with Cataracts according to the CNIB and the number will double in 2031. One quarter of forty plus year olds will have cataracts in 2031. And now the good news 95% are remediated to good vision through successful cataract procedures.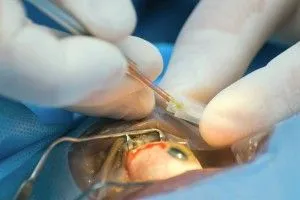 The CNIB statistics summate to suggest that 1 out of every 8 Canadians have potential for serious vision loss if no medical management, be it stringent Diabetic Management, detection and monitored control in Glaucoma and Macular Degeneration and Surgical intervention in terms of Cataracts, possibly Glaucoma and Diabetes. Thus with a potential 4.25 Million Canadians Vision in Play and with the potential threat to sight increasing exponentially with ascending Age, Sedentary lifestyle. Poor Diet to include excessive alcohol and further harmful exogenous Factors like smoking and its effects on circulation in Macular Degenerative patients who are genetically predisposed. Why is hard to get persons to submit to an annual eye exam. Is it because the Government does very little to educate persons other than Diabetics about the real risks to Eyesight. People living longer with real eye problems that if not discovered early leads to more expensive less plausible solutions; an once of prevention goes along way. But to a Government finding less people to tax and healthcare eating more and more out of the Provincial Revenues come up with conclusions about the incidence of Eye Disease in persons under 6o that is refuted by respected experts and prepare a public for greater taxes and further healthcare rationing. As an aside a Optometric Colleague quotes a Canadian Journal of Optometry recent publication in His Newsprint ads to state expect 1 out of 7 peoples Vision is open to one of the above Not obvious afflictions to vision. Since I start my research for this website 3 years ago going from 1in 8 to 1 in 7 can be explained by the number of persons over 55 as rapidly growing Dynamic who expectedly will need more O.D.s that possess the current Skill and training spread amongst the Province of B.C. to act Sooner rather than later against the afore mentioned vision threatening Medical conditions like Glaucoma. To find its front line earlier Disease Detection, Instrumentation Like the High Definition O.C.T. does not come cheap however so expect Eye Examination running times to be longer. Longer in Dr. patient interaction and explanations and Longer on the pocket book. In a Free market economy certain individuals will position their respective Optometric Practices differently as to how far they want to go down the road of Disease
Detection and their level of Individual Involvement in differing treatment modalities do to economics and individual comfort zone. I personally have met all such challenges head on and have therefore designated my 2 Practices as Full Scope Medical Optometry Practices by design : ready to work with all Surgeons Glaucoma, Cataract, Corneal and Oculo-Plastic/ Reconstructive naturally before and day after any or all Eye and Lid related Surgeries.
We outsource the Dermal Laser /Botox/Juvederm/Restylane portion of our Optometric Ocular Aesthetics portion of our practice and retain in house the Latisse for inadequate lashes/hydrolyzed omega 3s and varied heat sources to modulate mebium in mebomium glands. Restasis Rx for inflammation connected dry eye and Cliradex for Demodex lid infestation(The Red Morning crusty watery eye that antibiotics can't beat down)that proportionally increases with age and degree of medical infirment.
Our Lid Boot Camp is called LidLab we put your case under the microscope and endeavour to obtain a manageable level of daily functional comfort to that
Growing seqment of society that has now DRY EYES.Whether it be an aside to an anxiety Medication that is here to stay but evokes dry eye or bad behaving oil glands (M.G.D.)or poorly functioning lacrimal glands.You will answer a survey of questions and after examination and testing a course of treatment will be set about with repeated check backs and adjustments to that treatment plan as needed.
Watch out for my 2 practiceTherapeutic Blogs where I will bring the latest eyecare treatment modalities whether available or pending and who they may help. Also watch out for the 2 Slick Optical Dispensary Blog sites where you will see first hand what we can Offer you in terms of eyeglass frame form and function and the best suited lenses that enables My Staff to design a Unique Look that Makes you the most Important Person in any room, anywhere. Pleasure meeting you Mr. President and First Lady!